I finally did it! I've always wanted to try growing Purslane in my garden, so last weekend when I was browsing the local garden center, I saw them.
Waaaaay up high on a cart and totally out of my reach. I'm 5 foot, nothing so in all honesty, almost everything is out of my reach. Sometimes I have to use a wooden spoon to reach plastic cups out of the kitchen cabinets, but that's another story.
Back to the Purslane… I picked out 2 yellow and 2 hot pink and I had to have my fiance pull them down for me. He's the best and pretty tall too. The colors are so vibrant and this hot pink is to die for! Nature is simply amazing.
Hopefully, in a few weeks, they'll be a bit more filled out and I can snap some full photos of them in my wooden box planters. I love how they're starting to slowly trail over the edges and I'm excited to see far they'll trail.
For now, I want share some macros because I really spent some time working on these shots. If you like these photos and are interested, I have a bunch of stock photos available via my other business, Melanie Helena Photography and Design. You can check them out here and here.
Purslane (Portulaca oleracea)
(*please, correct me if I'm wrong in any of the information below)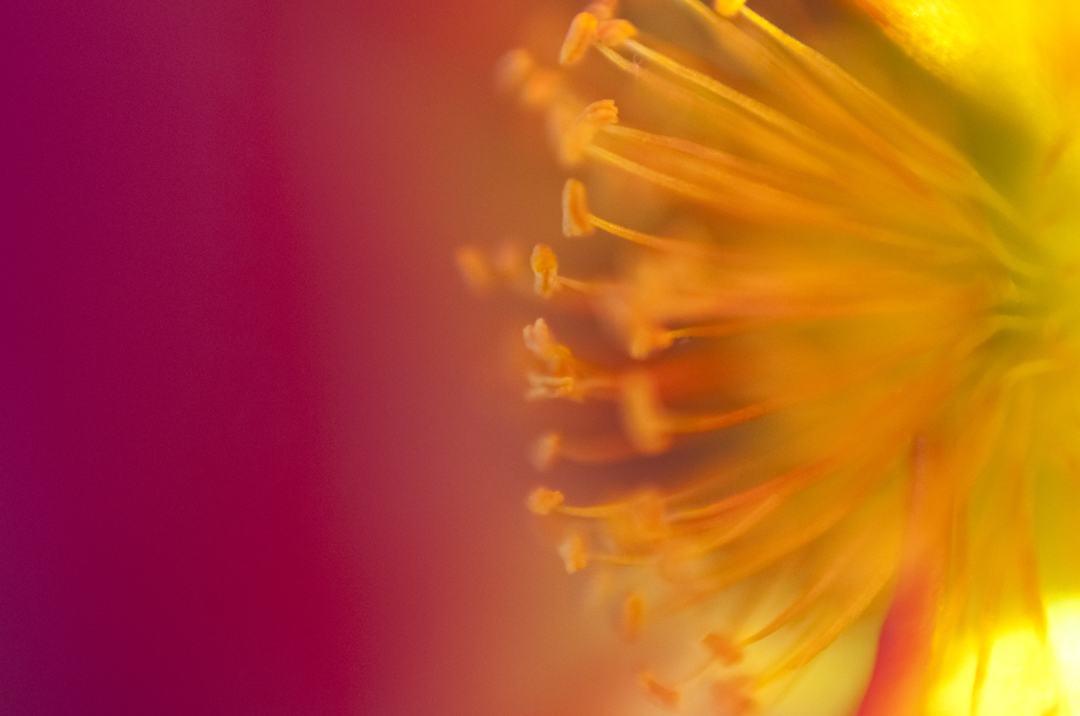 • 6 plus hours of direct sun
• Low water requirement
• Blooms Summer through Fall
• 3-6 inches tall x 18-24 inches wide
• Annual, non-hardy below 32°