Colorful spots of black, white and orange certainly don't help this winged-beauty camouflage into the greenery of summertime but that's what makes it unique. A colorful badass and obviously not afraid to standout, meet the Ailanthus Webworm Moth (Atteva punctella).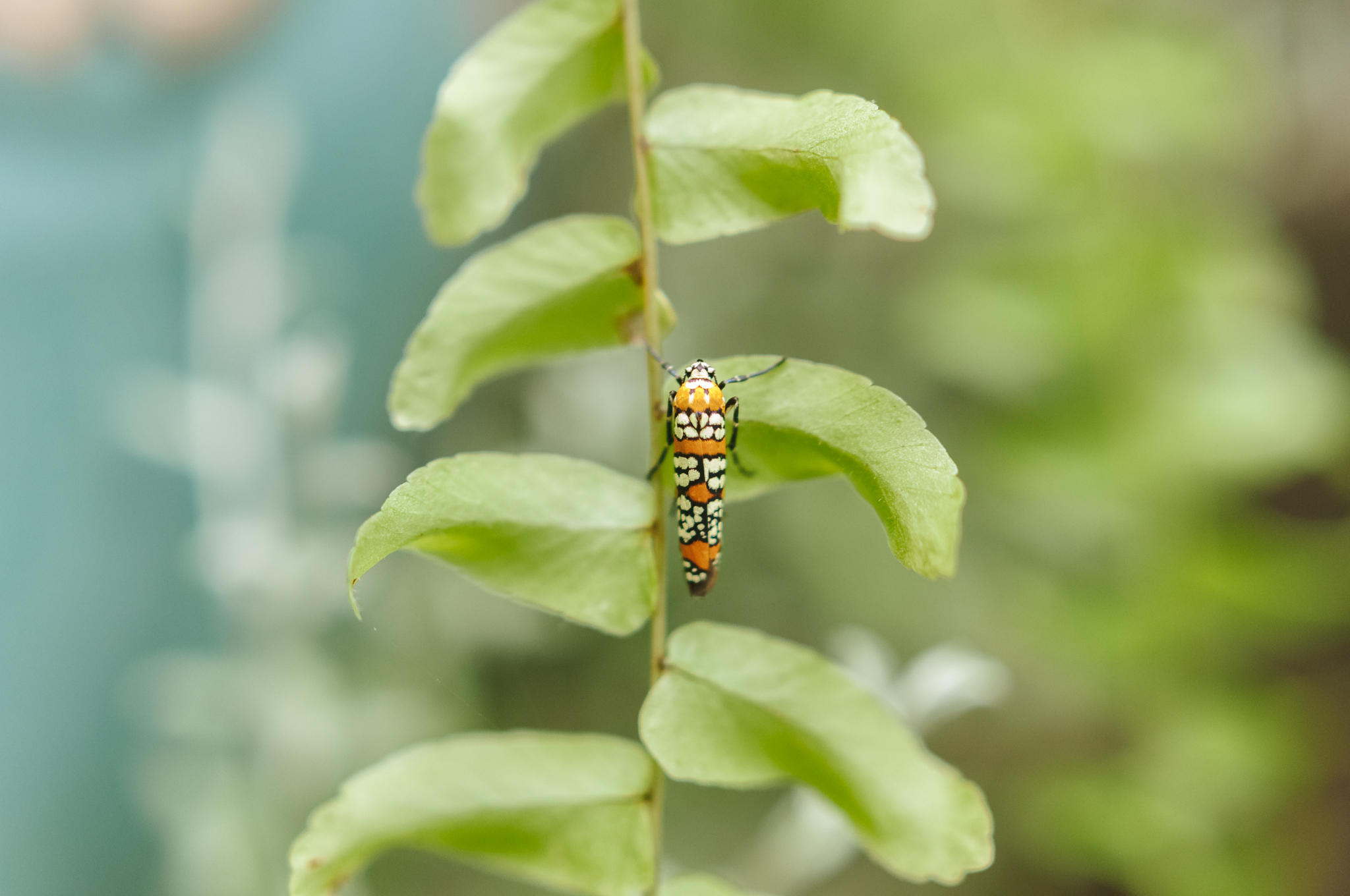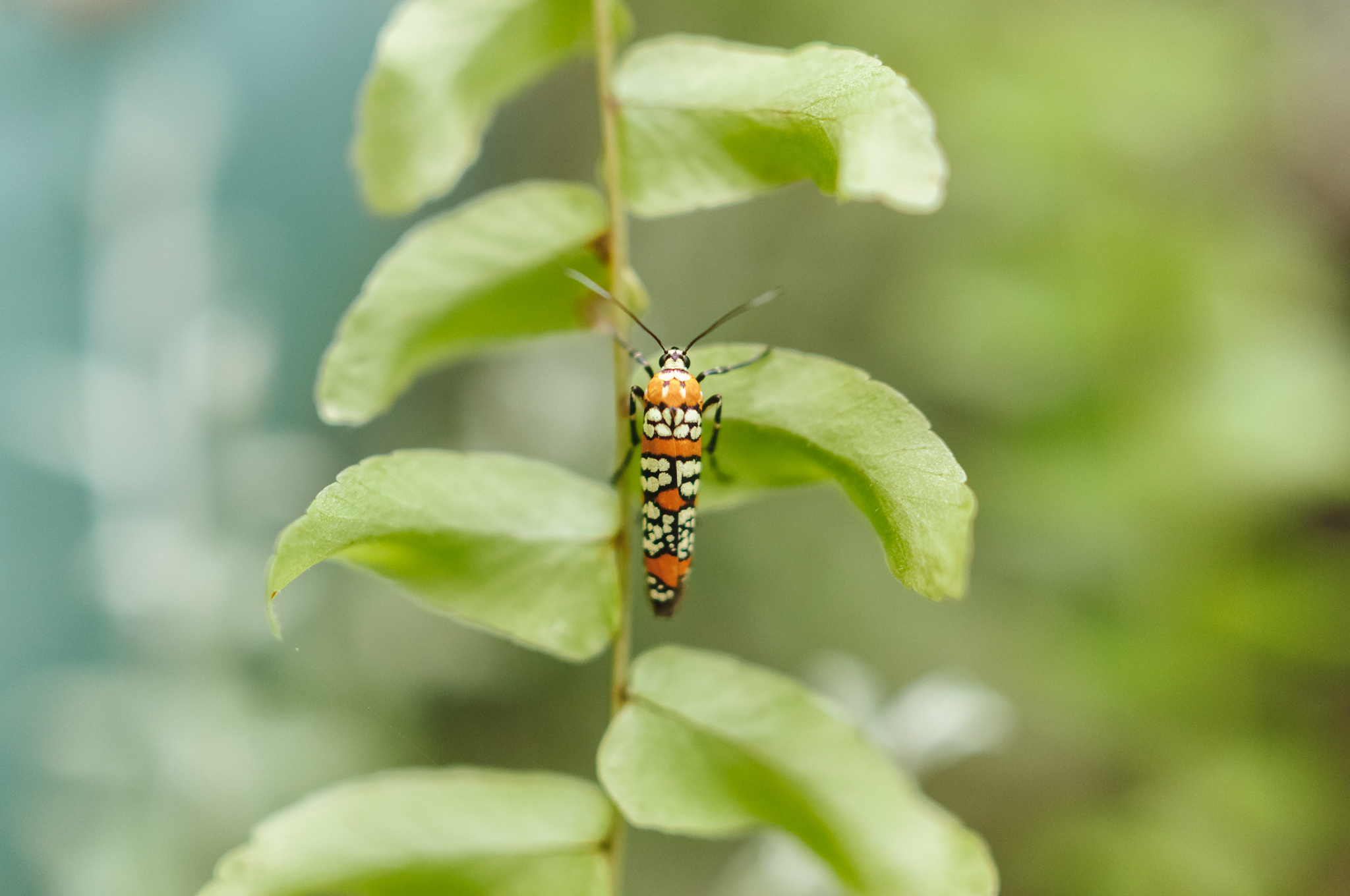 With several hundred species belonging to the Yponomeutidae family, the Alianthus Webworm is part of a group called Ermine Moths.
Named after their favorite meal, the Ailanthus altissima tree (aka Tree-of-heaven), theses decorated beauties build their web-like nests on its branches and leaves. The Ailanthus Webworm Moth's patterned-wings are wrapped tight around their tiny body almost making them look like a beetle.
After I took some photos, I decided do some research and write this post about the Ailanthus Webworm Moth just in case you're as interested as I am. I suppose my next task is to look for their nests so I can snap some photos of their caterpillars.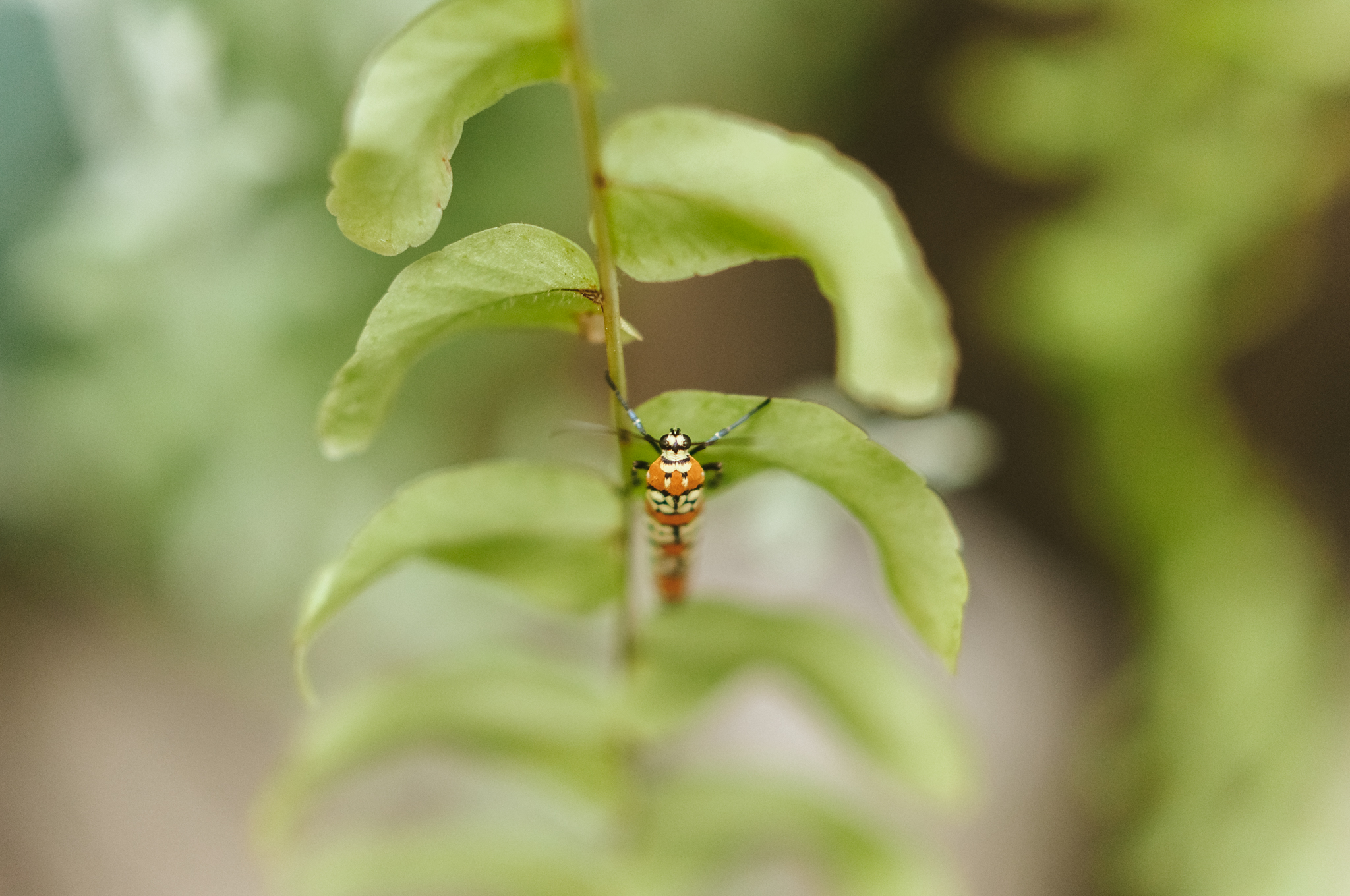 They sure are beautiful. Mother Nature has such an amazing way of designing unique creatures that add color to our world. What do you think? Do you have any information about this cutie-patootie to share? If so, please do!